Dental implants Munich
Implantology is one of the focal services of our Munich practice. Dr. Peter Kolling, M. Sc. mult. has further qualified in an intensive postgraduate Master of Science in implantology course. He now has exceptional expertise available from which your implant treatment will benefit.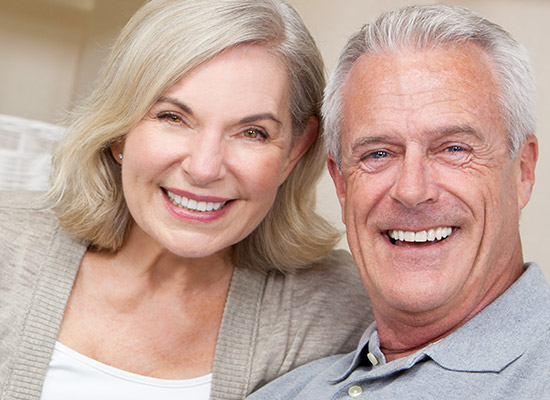 Dental implants in Munich
Implants are artificial tooth roots set into the jawbone, which heals around them. Afterwards, a crown, bridge or prosthesis is fastened onto them. Dental implants offer many possibilities, about which we will be happy to inform you in a personal discussion. Single teeth or several adjoining teeth can be replaced, but also a completely toothless upper or lower jaw can be treated in this way.
Benefits of implants
A replacement supported by implants is closest to the natural tooth in function and aesthetics, so that you can once again laugh, eat and speak with confidence.
You keep the feeling of having your own teeth. With implants, you can as a rule chew with confidence and bite firmly just as with natural teeth.
Prostheses on implants will protect your natural teeth. The implant is anchored in the jawbone and does not need the adjacent healthy teeth to provide support and stability. Which is why the adjacent teeth do not have to be ground, as is required with standard bridges.
With appropriate care, prevention and regular professional dental cleansing, your implants can last a lifetime.
Compared to removable full dentures, implant-supported solutions offer considerably more grip and security.
Implants load the part of the jawbone into which they are inserted just like natural tooth roots. This often prevents bone degradation.
Our special implantology feature:
3D implant planning
Often the usual (two-dimensional) X-ray diagnosis is not sufficient to plan an implant treatment safely. For example, if there is little jawbone available or a nerve runs close to the tooth roots. We then have the option of planning the implantation in advance on-screen, supported by computer, in order to determine the exact position and size of your implants. 3D implant planning ensures greater safety, the best possible implant positioning and a predictable result. In addition, an implant template can be created, based on the 3D planning. It determines the exact position of the implants for the operation – is this known as "navigated implantation".
Fixed teeth – immediately
With a standard implantation, the implants require several months of healing time before any load is put on them. A much shorter, time-saving treatment is possible using the so-called immediate treatment. The implantation and the insertion of the fixed, provisional dentures is generally completed within a single day. You will not be toothless at any time. However, the immediate treatment concept is not suitable for every patient. We will be happy to advise you whether your dental situation is suitable for this kind of treatment.