Dental care in old age
Our practice in Munich is also experienced in dental care for seniors. For us, it is perfectly natural to take time to listen to your concerns and take your personal needs into account.
And it is also perfectly natural that in all our treatments our primary objective is to enable you eat, speak and laugh again without any problems. Thanks to life-long care, it is possible today to keep the majority of your own teeth. But even if you have been affected by tooth loss, modern dentistry offers many different options for preserving or restoring quality of life.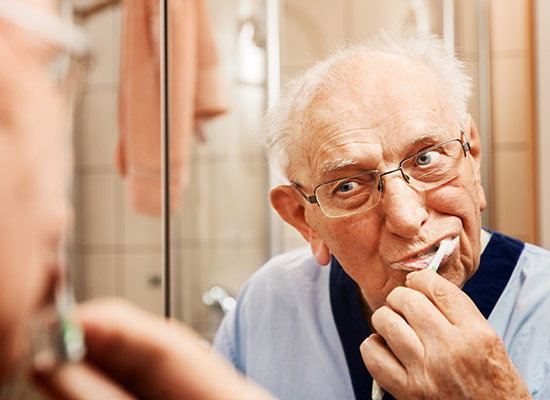 Our services for seniors:
High-quality, aesthetic dentures
We offer you high-quality dentures – from classic crowns, bridges and prostheses to implants Implant-supported dentures. Your dentures can be adjusted quite easily in the dental laboratory, which is located directly adjoining our dental practice.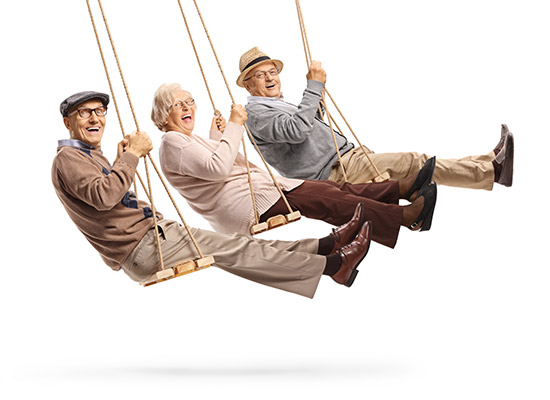 Dental implants – a firm support for prostheses
A firm support for your dentures is essential in order to allow you to eat, speak and laugh without problems. Dental implants, artificial tooth roots, are anchored in a stable fashion in the jawbone and offer reliable support for partial and full dentures.
Periodontitis treatment – for maintaining your teeth and general health
Periodontitis is a serious inflammation of your tooth support system and the most frequent cause of tooth loss in adults. Included in the treatment of periodontitis in our practice are regular bacteria removal, cleaning of the gum pockets and, if required, surgical measures. In order to stop the chronic inflammation, continuous aftercare is required.