Your dentist in Munich
Welcome to the Dr. Kolling Dental Practice in Munich!
Modern dentistry at the highest level, first-class treatments and comprehensive service for our patients – this is what distinguishes our team of dentists and the Dr. Kolling Dental Practice. We make sure that you feel completely comfortable in our practice in the enchanting Alte Hackerhaus in the middle of Munich's Old Town. You will find our dental practice right by the Marienplatz and not far from the Sendlinger Tor.
Experience and professional competence
Dr. Peter Kolling MSc. mult. has been practising in Munich for over 25 years. An experienced dentist, he followed up his studies of dentistry with additional master qualifications in the fields of periodontology, implantology and oral surgery . Dr. Kolling regularly attends further training courses at well-known national and international specialist institutions. Whatever your dental concerns – in Dr. Kolling's practice you are in well-qualified hands.
Make an appointment now, either by phone or via our online appointment system. We look forward to meeting you!
Your practice team and team of dentists at the Dr. Kolling Dental Practice
Comprehensive anaesthesia options
We, the dentists and the entire practice team, make every effort to ensure that the visit to our dental practice is as pleasant as possible for you. Thanks to our competence with anaesthetics we are able to offer you totally pain-free treatments. From local anaesthetic, tablets for sedation, right up to general anaesthetic – we will agree the right procedure with you. You can undergo treatment without any fears at all.
The Dr. Kolling practice is working with state-of-the-art technology and uses modern, gentle procedures . The long-term and sustainable health of your teeth and the tooth support system is our stated goal.
High-quality tooth replacement in Munich
We are proud of the fact that we can offer you services in all areas of dentistry from prevention and tooth maintenance to aesthetic dentistry and to oral surgery and have in-depth specialisations in each of these areas. You will therefore receive comprehensive treatment and care for all of your concerns. Also in the Alte Hackerhaus is the dental laboratory, managed by a master dental technician, with whom we work together closely. Your dental replacement will be agreed quickly and directly from one door to the other.
Quality management certified according to ISO 9001
Further evidence of the first-class services of the Dr. Kolling Dental Practice in Munich is the regularly updated certified quality management! The ISO 9001 certificate demands high and exactly specified standards. You can rely upon the fact that we painstakingly implement these guidelines and continuously improve them.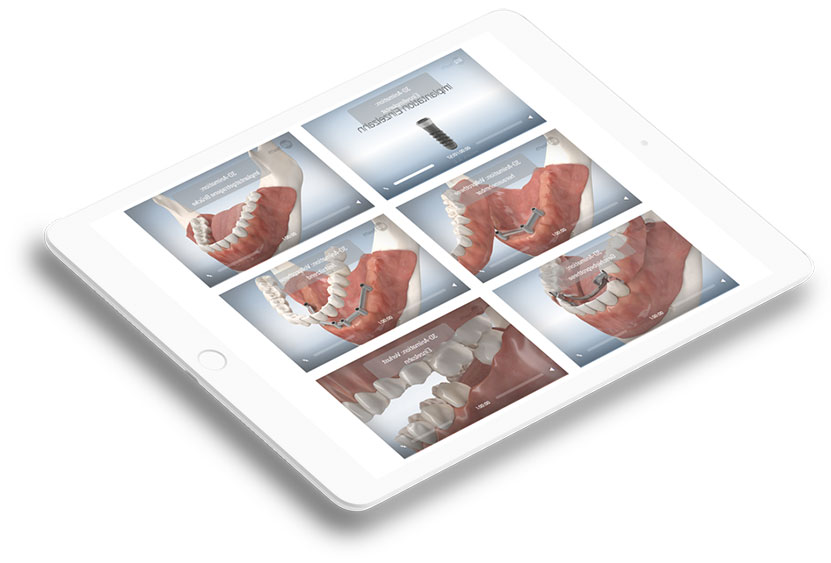 Clarity of consultation with Smile-3D
We have put together 3D-animation videos of various methods of treatment for you.
Watch now»